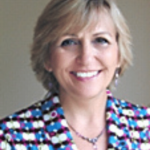 Doris Haas, RN, CCM, CMC, QDCS
Founder and owner, Care Manager
Doris is a registered nurse with 30 years of experience in Broward and Palm Beach Counties in Florida. In 2007, she founded Atlas Aging Life Care Management, and has been the owner and operator ever since.
Doris' experience includes hospital nursing, hemodialysis, home health care, out-patient rehab (with an emphasis on treating elderly people with Parkinson's disease), placement and evaluation for nursing homes, assisted living and retirement communities, and healthcare marketing. Previously, she was the Director of The Gambro Dialysis Center, held positions as a Senior Manager in both rehab and home health settings, and was a Case Manager.
Doris' experience, extensive network, and participation in local associations gives her intimate knowledge of the local resources available to seniors and their families. Formerly Doris was a member of the Broward Association of Rehabilitation Nurses (BARN), Broward Coalition on Aging (BCOA), and Elder Services Resource Network (ESRN).
Doris is a Certified Care Manager, Certified Case Manager, and Care Manager Certified as well as a Qualified Dementia Care Specialist. She is a member of the Aging Life Care Association and the As a member of the Aging Life Care Association, she has held positions of Unit Leader, as well as Treasurer, Advisor, and Director at Large on the Board of the Florida Chapter.
Having become a Florida Certified County Mediator and taken specialized courses in Elder Care Mediation, Doris has greatly enhanced her skills when working with clients and their families.
Doris also holds her Florida license to sell Life, Health and Annuities, and Long-term Care Insurances yet chooses not to sell insurance to her clients. Instead, Doris enhances her aging care practice by sharing unbiased information and guidance with her clients on insurance policies and annuities. 


Christina Scambone, RN
DIRECTOR of CARE MANAGEMENT
Christina Scambone began her nursing career in 1985. She is a licensed Registered Nurse and has a Bachelor of Science degree, Summa Cum Laude, from Florida Atlantic University in Florida.
Christina is experienced in home health as a Patient Care Coordinator and On-Call Supervisor. As well she worked for the Broward Sheriff's Office as a Case Manager, Infection Control Nurse, Director of Nursing, and staff nurse. She is Qualified Dementia Care Specialist through the Alzheimer's Foundation of America.
Christina brings to case management a heartfelt concern for her clients' well-being and a clear vision of their concerns are and how to respond to them. She consistently observes for changes with her clients and is a strong advocate for them when needed. Christina is truly appreciated for her competency and compassion and families readily come to depend on her observation and seek her advice. Christina has been a Care Manager with Atlas Aging Life Care Management for 11 years.
Judy Whittaker, RN
CARe manager

Judy Whittaker is a registered nurse with extensive experience. She has worked in home care – both medicare and private. In these settings she held positions of Care Manager, Field Supervisor, District Manager, and Administrator. She has also worked as a case manager in a hospital setting. She was a Corporate Director for a Health Management Consulting firm and a Consultant herself for the Home Health Industry.
Judy's strong skills, knowledge and experience complement her heartfelt connection that she makes with her clients. She is a vital advocate for her clients. She assists them to meet their best level of function and helps them to meet the challenges they face with aging and medical issues. In addition, with her guidance, families are able to make the best decisions regarding the care of their loved ones.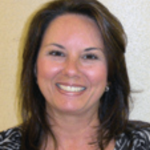 Michelle Shipley, RN
care manager
Michelle Shipley has been practicing as a Registered Nurse since 1990. Her experience includes work in medical oncology and case management. 
Michelle opened the Arthritis Awareness Unit, an extensive inpatient rehabilitation program at University Hospital in Tamarac, Fl.. She has 31 years of experience in home health in various positions such as a field nurse, intake, education, and coordination of services as well as Director of Marketing. She served as the intake supervisor for four years. 
Michelle has extensive experience interacting with community services as well as referral sources, and is aware of the many resources available to patients in Broward and Palm Beach counties. She was also one of the organizers of the Brain Game Challenge at North Broward Medical Center, an initiative of the Alzheimer's Foundation of America.
A dedicated professional, Michelle easily connects with people that she meets. Her genuine concern is felt immediately by others, and she instinctively empathizes and gains understanding of family situations. 
Michelle is a tremendous contact for resources, not only for her clients, but also for other professionals seeking assistance for their clients. Her work is driven by her desire to help others and it is this concern, along with her vast experience, that truly makes her an exceptional Care Manager.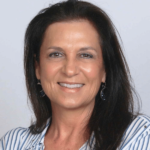 Kim Harris is a qualified Geriatric Care Manager and holds a Bachelor of Science degree in Health Services Administration from Barry University. 
Kim is no stranger to care management, having spent over ten years as a client representative for all matters pertaining to client care and advocacy. Kim acts as a liaison between the client, medical professionals and their loved ones, which is especially important for families separated by distance. She instinctively provides a cohesive system of communication and recommendations to family members.
Kim has experience with coordinating senior placement and in-home care as well as referral sources. Her knowledge in the field enables her to recommend and assist clients in need of coordinating alternate living arrangements, such as assisted living facilities and/or nursing homes. 
In addition to being a respected Care Manager, Kim is a trained Group Facilitator for the Alzheimer's Association. She takes an active advocacy role on behalf of the client to ensure and preserve dignity, rights and over all well-being. Her genuine concern is immediately felt by her clients and families, as her insight enables her to act in the best interest of her clients.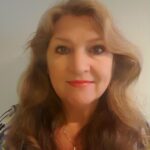 Evelyn Dedmon, RN
care manager
Evelyn Dedmon is a registered nurse with extensive work experience. Her main areas of interest have been in psychiatric nursing and dementia. She was the Director of the Memory Care Program and Educator/Trainer for this program at Heartfelt Home Care, an Educator and Memory Care Nurse at Nurse On Call and Signature Home Care, as well as a Facilitator for Alzheimer's Support Groups with the Alzheimer's Association.
She has worked as a Program Director and Psychiatric Nurse in home care and out-patient settings, and was a Supervisor and Counselor providing counseling services to individuals and families in several settings.
Her skills, knowledge, and experience bring strong capabilities to the practice of Geriatric Care Management. She enjoys working with clients and families to help them in meeting the challenges that they face as they age. Her instincts are to empower people to make the best decisions for themselves and to help them realistically face their limitations. She is an integral part of the Atlas team.